DEALER NEWS: JUNE 25, 2015
The month of June has been busy here at BOOGEY LIGHTS®! Now that it's almost July, we wanted to take a moment to share the latest.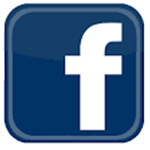 FACEBOOK FANS TOP 50,000! A little over a year ago the Boogey Lights® fan base on Facebook totaled about 3,000. Earlier this month we crossed the 50,000 point! We think you'll agree that's a significant increase and an indication of the growing popularity of the Boogey Lights® brand. If you haven't checked out the Boogey Lights® Facebook page, please do. And, if you're hosting an event you'd like us to promote, let us know! We'll post an announcement about it on our Facebook page.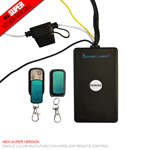 NEW SUPER VERSION REMOTE CONTROL IS HERE. With customers wanting to add more lights to their ride, we've developed several new controllers to handle the increased power requirements. In May we introduced a PLUS version of our controllers that power 300-450 LEDs and HEAVY DUTY controllers that powers 1800 to 2100 LEDs. This month we're introducing our SUPER VERSION. The new Super version will power 850-950 LEDs depending upon the configuration. All versions are available now for immediate shipping. Retail pricing can be found on our website. As with all of our controllers, the SUPER version has built in protection against overload, short circuit or reverse polarity situations. If it detects any problems the controller will shutdown and not function until the fault is repaired.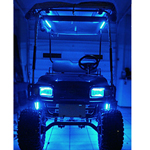 GOLF CART LED KITS. Earlier this month we introduced three new LED kits designed specifically for Golf Carts. These kits are easy to install and will make your golf cart stand out while cruising the neighborhood, the campgound or the next race weekend. You can find the Golf Cart LED kits here.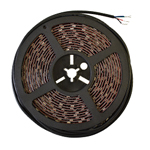 SINGLE COLOR LED ROLLS. In response to customer and dealer requests to offer single color versions of our popular multi-color LEDs by the Foot we now stock 5 meter rolls of Boogey Lights® LEDs in BLUE, GREEN, ORANGE, PINK, RED, UV/PURPLE and WHITE. Details including pricing can be found on our website.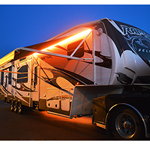 RV, TRAILER, CAMPER LED LIGHTING. Earlier this month we released two new products for the RV market. One is an LED AWNING LIGHT and the other is an LED UNDER-GLOW KIT. Boogey Lights® RV Awning and Under-Glow Lights can be controlled wirelessly using the included key fob controller. We also offer an optional Smartphone controller.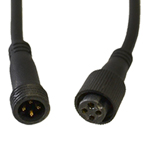 GOT QUICK-DISCONNECT? We're sometimes asked why we don't include quick-disconnect connectors on our LED light strips as some competitor products do. The reason we don't is three fold: First, adding a connector to both ends of an LED strip adds unnecessary wire bulk to an installation that is already limited in space. Most installers will cut off the connectors if they don't have room (or worse, they'll bundle the unused cable making a mess of the wiring.) Second, adding a connector where you don't need them only adds another potential point where something can go wrong. Why invite trouble? Third, adding a pair of connectors to every LED strip adds unnecessary cost. Most installs only need a quick-disconnect connector in one or maybe two places such as under the fuel tank or on a side panel. In those situations, our waterproof quick-disconnect connectors are ideal. We offer them in two sizes to fit just about any installation requirement.
DEALER LOCATOR: Are you listed in our Dealer Locator? If not, be sure to contact Brian Butler and he'll get you added.
2015 RALLIES: Our 2015 rally schedule is posted on our website. If you'd like to be listed in our rally schedule, let us know.
RETAIL PACKAGING: We offer FREE retail packaging for all our products for dealers. Our standard retail packaging includes UPC bar codes for fast and easy inventory management.
LOCAL PROMOTIONS: Are you doing a local rally, event or bike night? If so, let us know! We'll promote your event on the Boogey Lights® Facebook page !
DEALER BANNERS: For qualified dealers we offer free "Boogey Lights® Sold Here" dealer banners suitable for hanging in a retail location.

RALLY INSTALLERS WANTED. We're actively seeking qualified dealers/installers to sell and install Boogey Lights® at regional events, bike nights and rallies around the country. In addition to promotional and logistical support, we can offer financial assistance with procuring an appropriately sized rally trailer, tent and signage. If you're interested in discussing the opportunity, please contact Brian at 800.846.1382 x4202 or via email.